Hello person.
Welcome to The SneakyArt Post. This is a weekly newsletter of SneakyArt and notes from my self-education as an artist.
I think you will like this newsletter and should subscribe to it.
---
---
What is it?

#SneakyArt is the practice of drawing beauty from your world, without drawing attention.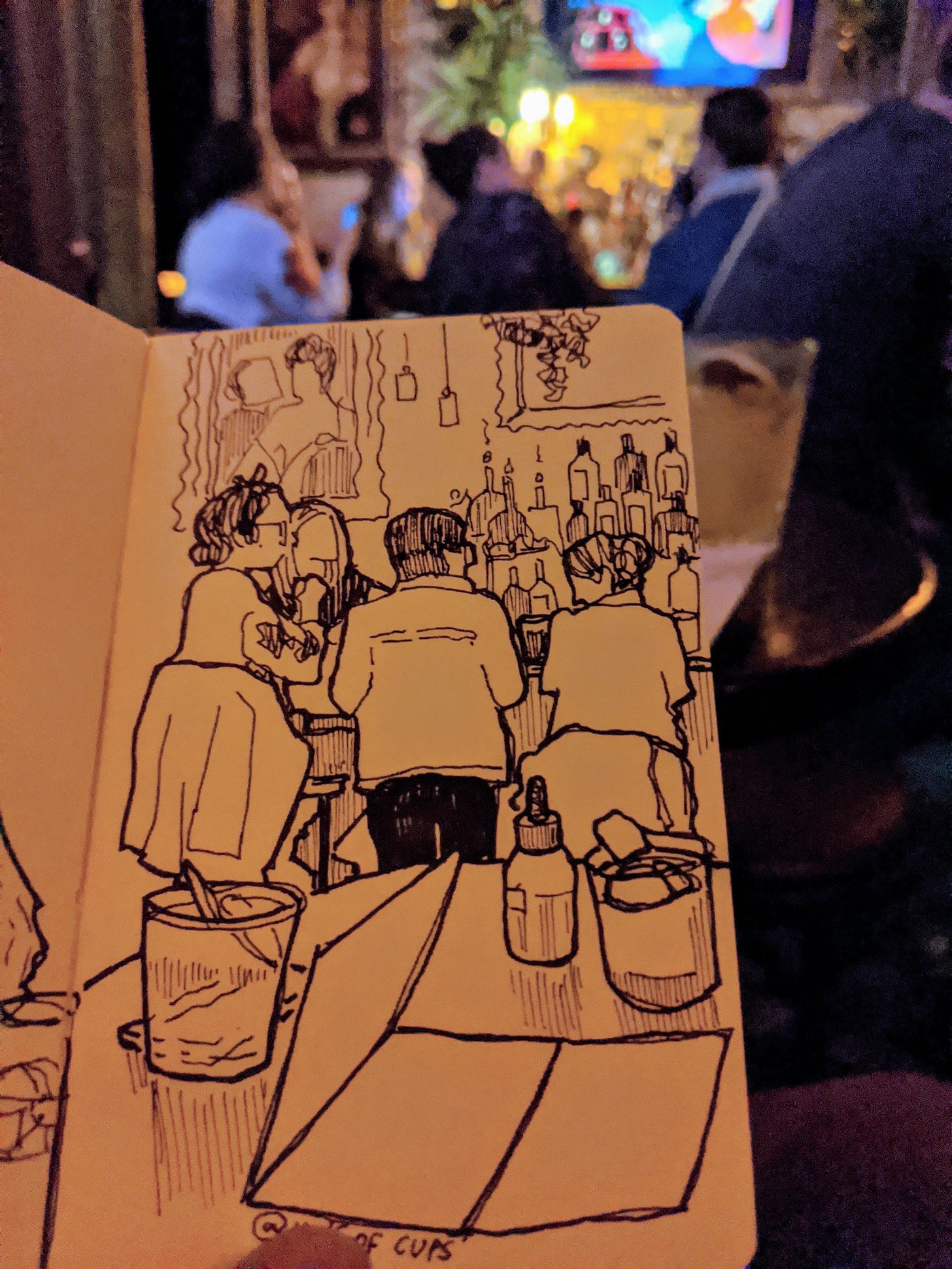 It is drawn in public places, inside a little sketchbook, with a fountain pen.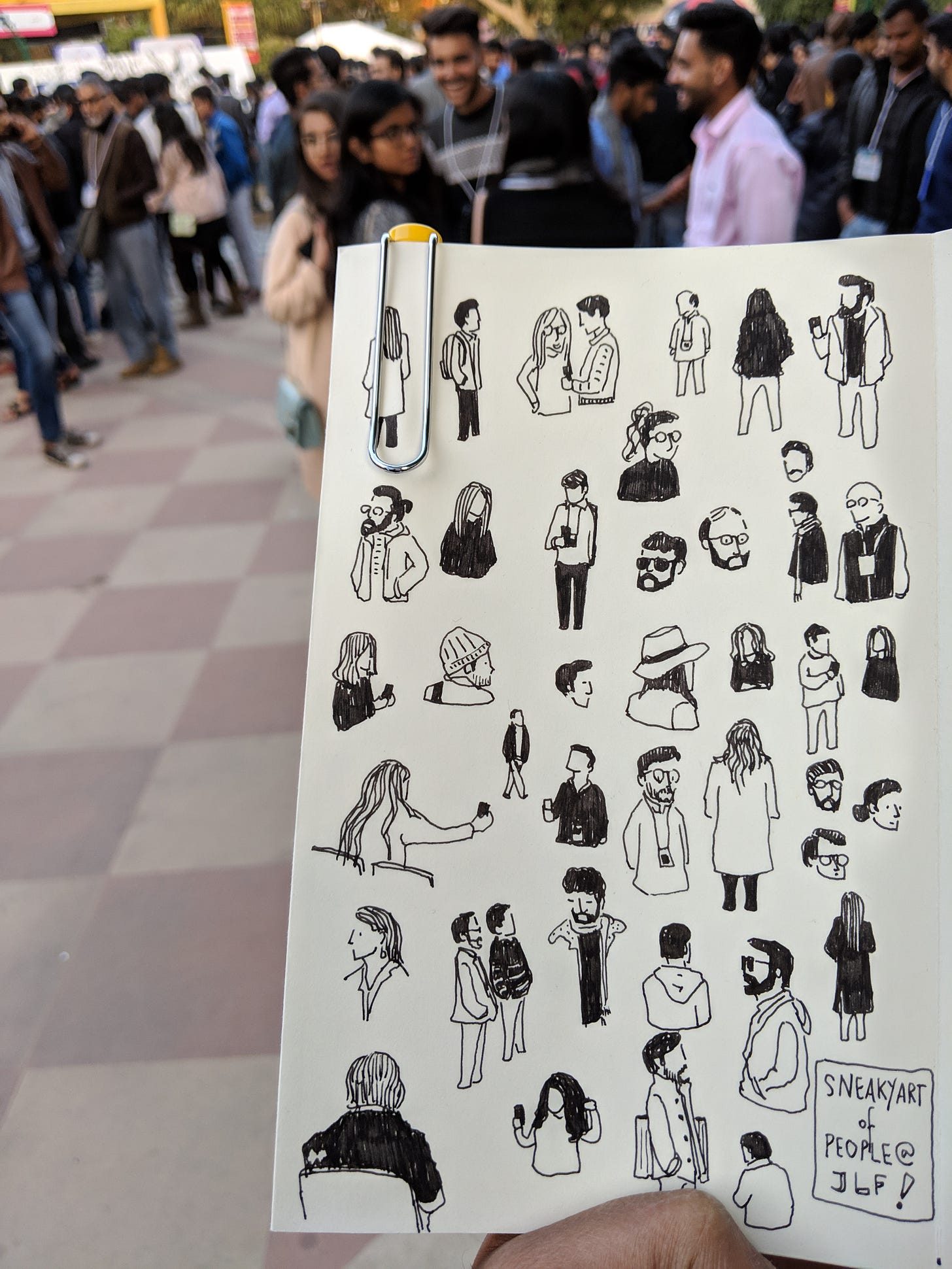 The subjects are not told before or after.
They don't find out at all.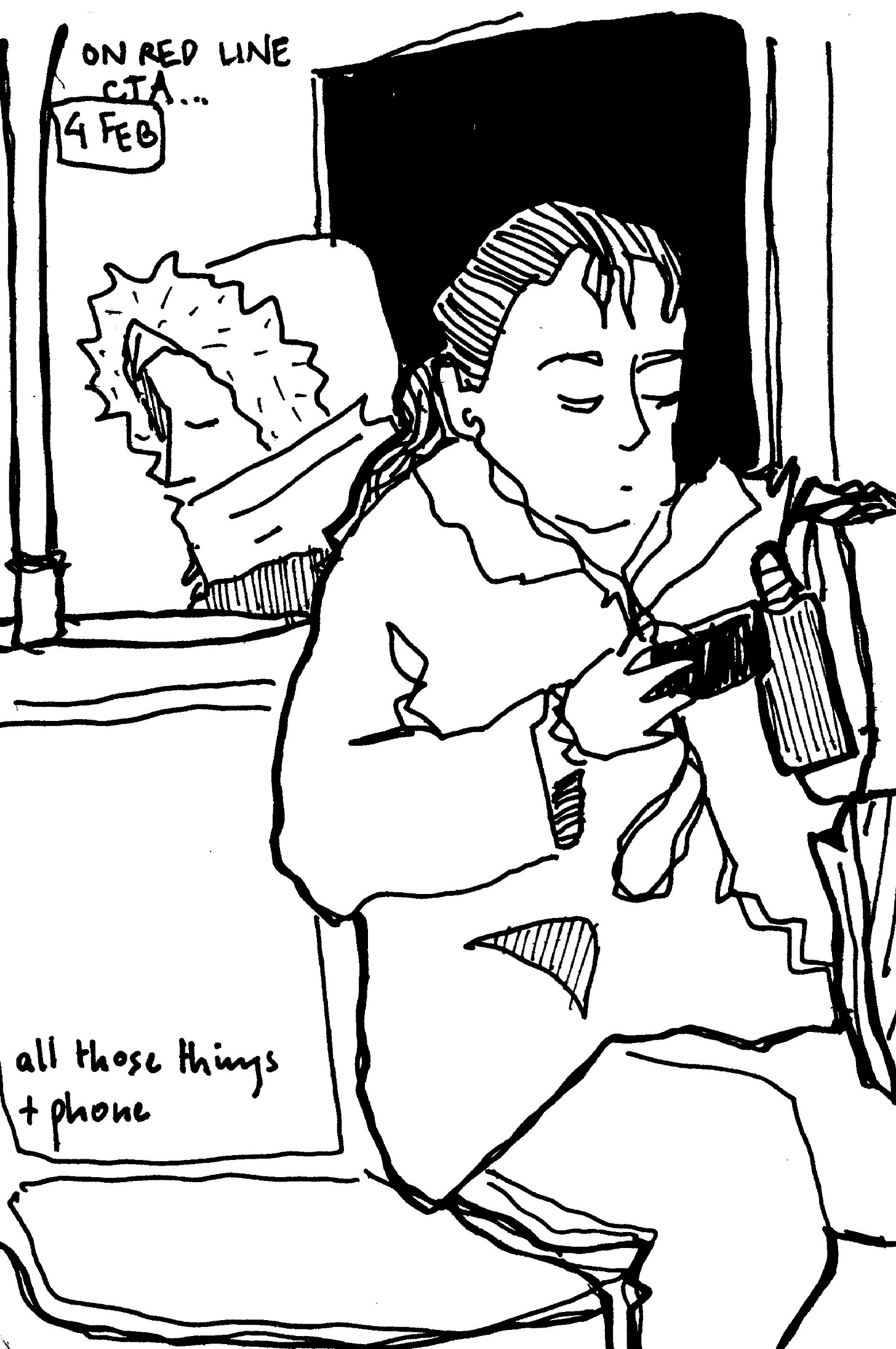 It's very hush hush.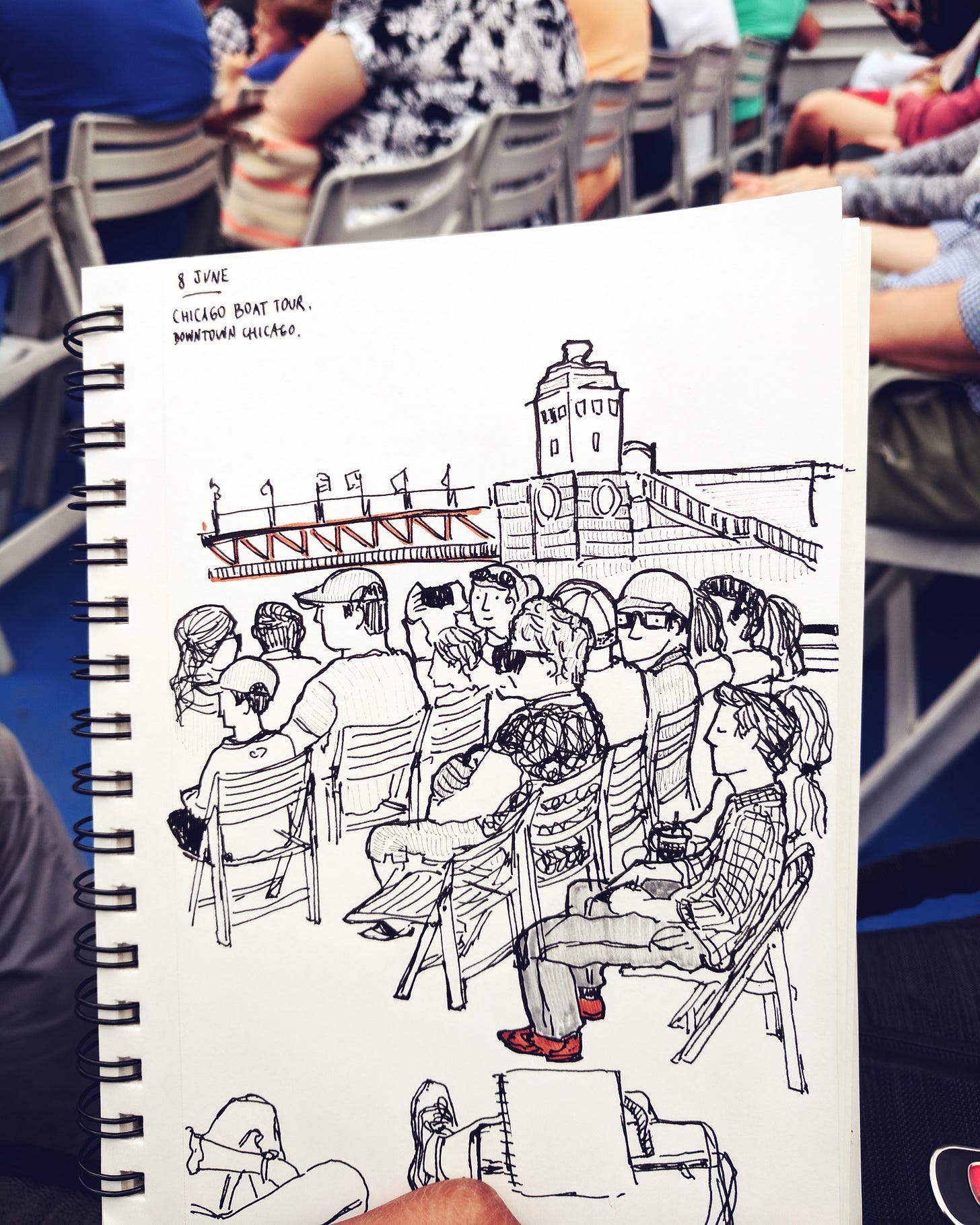 SneakyArt is everywhere.
It is constantly being made by the flux of everyday life and human interactions.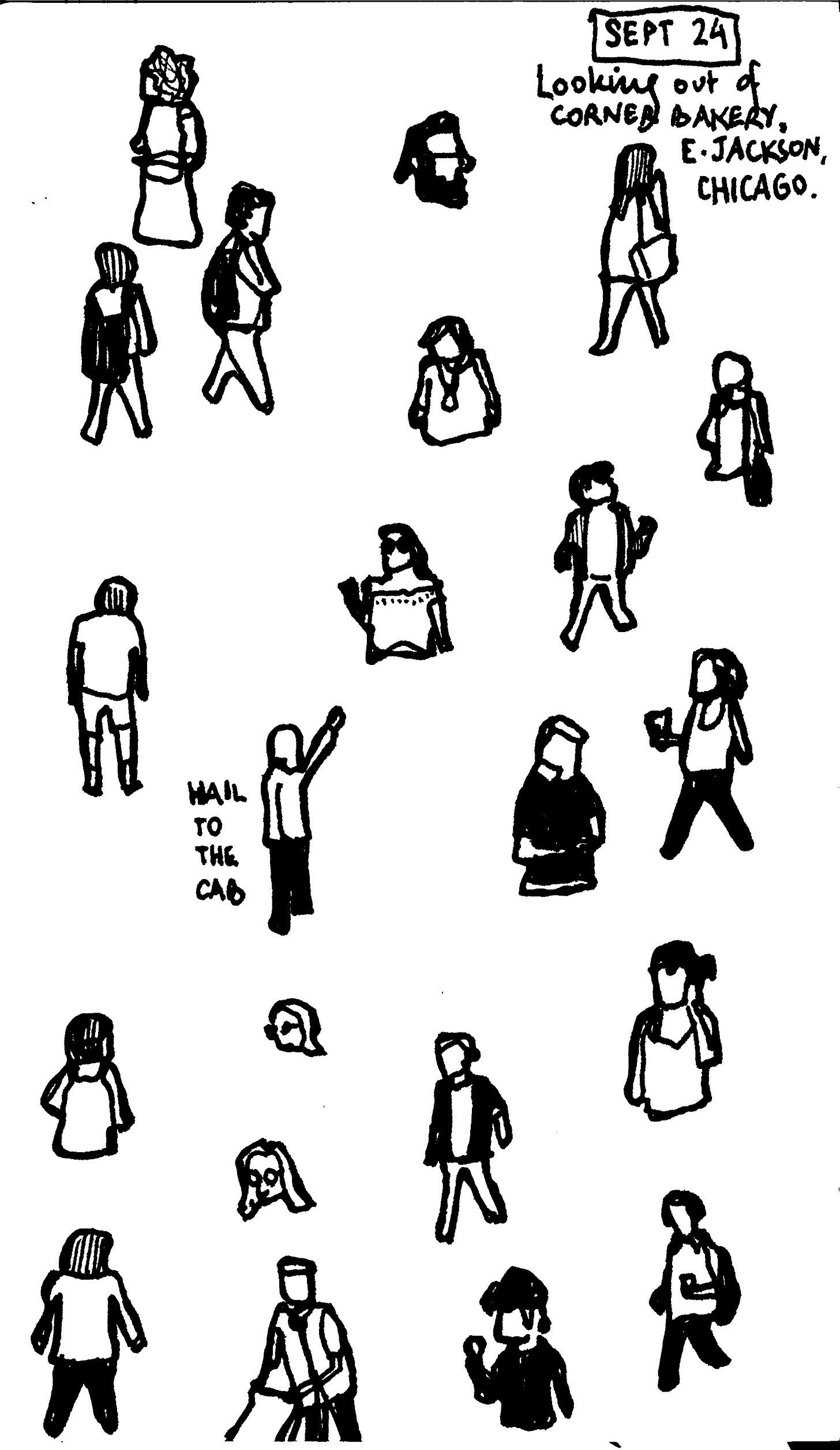 This is just another way of looking at it.